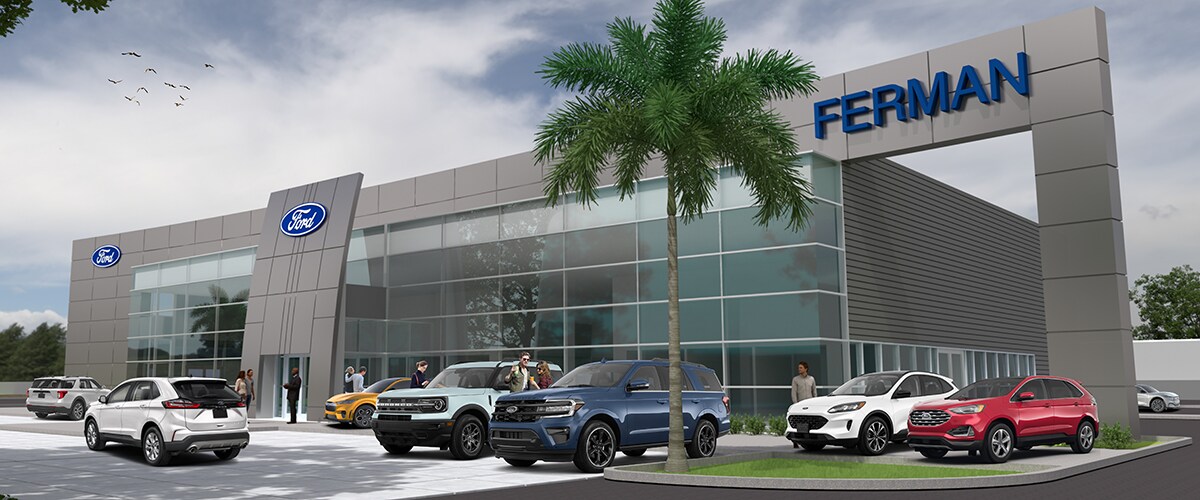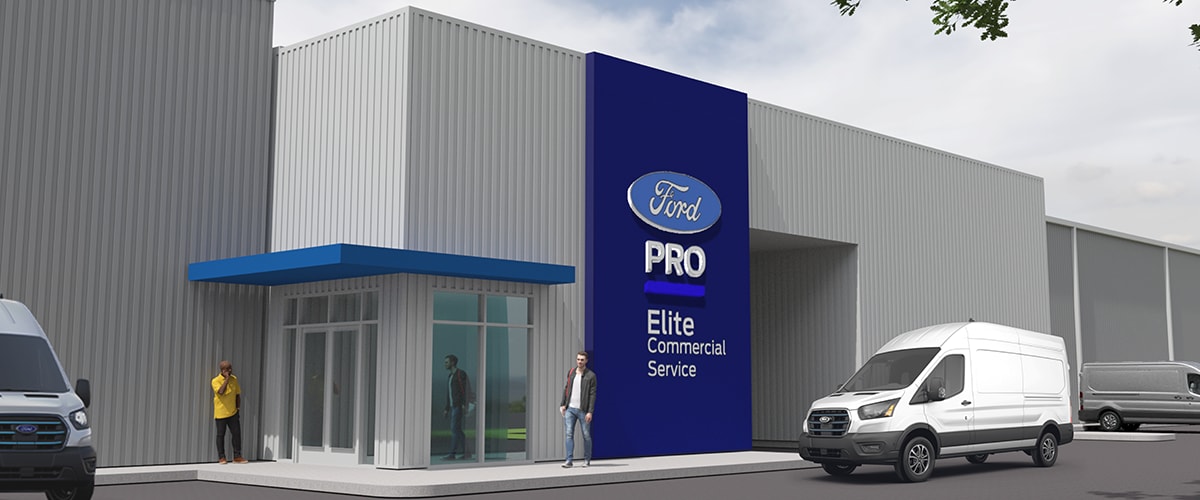 We've Broken New Ground on Ferman Ford's New Sales & Service Facility.
 Click on our live camera to view our construction progress: 

Wednesday, January 18th, Ferman Ford celebrated the ground-breaking of the new Ferman Ford in Clearwater. 
These new buildings will be built at our current location on US 19 near the Sunset Point exit, and will greatly expand our ability to better serve our guest's sales and service needs. 
Our new facility features a new look with large open spaces and modern ambiance with a focused emphasis on guest accessibility and enhanced experience. 
In addition to the new sales and service buildings, we are adding a new Ford Pro Elite Commericial facility to serve our business, fleet and commercial sales and service guests.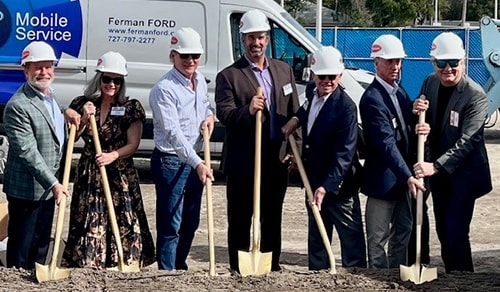 It'll be a little dusty for a while, but you'll still see the same friendly faces you've come to know and trust. Throughout the construction process, we'll be working hard to make you comfortable and provide the same level of service, selection and value you've come to expect from our President's Award-winning team. 
Please drop by and let us give you a hard hat tour, and we'll share our plans with you. We anticipate completion sometime in early 2024.