The Ferman Community Partnership 
Since 1895, the Ferman organization, and its employees, have positively influenced the people and communities they serve by demonstrating excellence in corporate citizenship through the Ferman Community Partnership. 
Today, the values instilled by our founders guide Ferman's charitable and philanthropic impact on the Tampa Bay area. We strive to continually make a difference in people's lives through contributions of volunteer time and financial resources, and supporting our employees in their endeavors to make the Tampa Bay area a better place to live and work. 
The types of organizations supported through the Ferman Community Partnership are as diverse as our community and include schools, educational and scholarship programs; health, medical and human services organizations; arts, cultural and history groups; civic, community events and fund drives; amateur youth sports and related activities. 
The Mission of the Ferman Community Partnership 
Enrich and improve the lives of men, women and children through philanthropy and active, personal involvement in the community.
Ferman Ford Helps Pinellas County Students in Need by Donating to Stuff the Bus!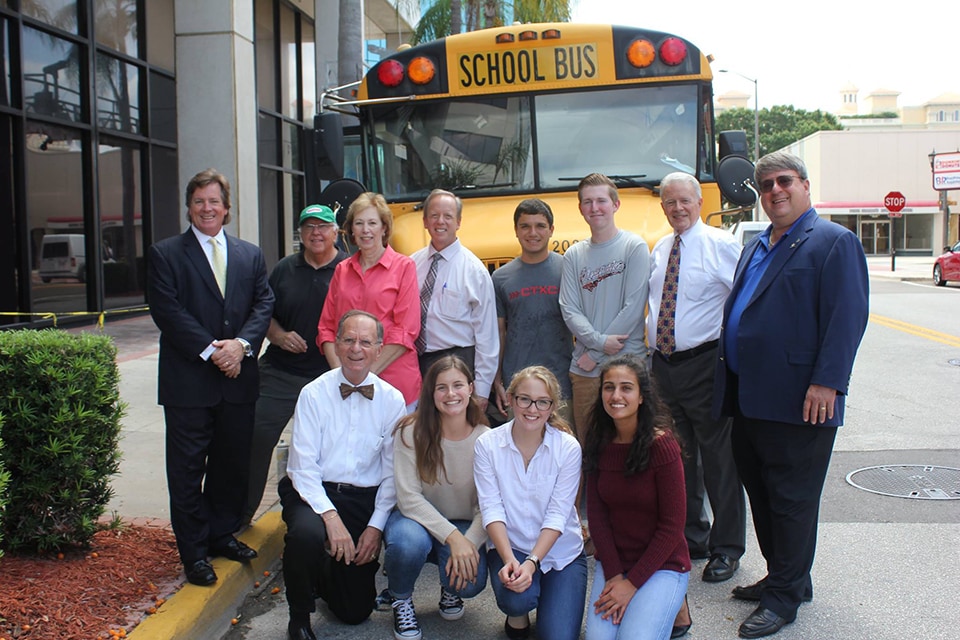 According to the Pinellas Education Foundation, in Pinellas County alone there are over 3,000 homeless children and 13% of families are at poverty level. Ferman Ford, along with every Ferman location in Pinellas County, stepped up to make sure these children and families have the supplies they require for the upcoming school year.
Along with essential items like backpacks, pencils and notebooks, the Ferman Team presented the Pinellas Education Foundation with a check for $2,000. This gift will help kids throughout Pinellas County get the education they deserve.
Ferman Ford Helps Raise Money and Awareness to End Child Poverty on Red Nose Day 2016
On May 26th, the Ferman Ford Accounting Team sported their Red Noses for
Red Nose Day 2016
. Red Nose Day helps raise awareness and money for children who live in poverty both here and around the world. Worldwide, $31.5 million was raised this year, bringing the all-time total to over $1 billion. The Accounting Team at Ferman Ford believes that no child should ever go hungry and just a little goes a long way.